My wife and I watched the two documentaries about the failed FYRE Festival on Hulu and Netflix this weekend.
It was amazing how one of the most unlikely events to ever happen was pushed into the dreams of thousands by a few influencers. Both documentaries were a great reminder that attention matters.
Hopefully you're not a crook like Billy, the now locked up CEO of FYRE.
Ideally, you're looking for ways to legally make some moolah (guap, cheddar, dolla dolla bills y'all). If that's the case, then you need attention. Whether you're a solo-preneur, sales rep, a startup, a corporation, or an up-and-coming intern, you need to grab the attention of someone.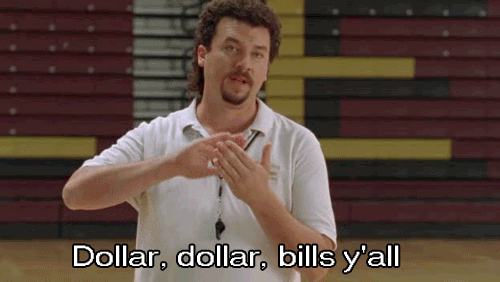 Over the last decade, the best way that I have ever made money is through the art of grabbing attention. Here's how I've been doing it, and here's what I'm focused on in 2019.
High Attention, Low Competition Ways You Should Market Yourself
Marketing myself (aka my brand) always seems a little icky to say out loud, but that's what I've been doing to make my economic engine hum. Look, I'm fairly shy and I blush often. However, I learned early on that the people making money were the ones that could grab the attention of others. Fortunately, I'm alive now, and there are thousands of ways to accomplish it. They all happen to center around one foundational idea.
I have to create content.
Here's what I did, and what I'm doing now:
I Created a Blog: In 2009, my favorite WordPress developers set me up with my first blog. They said, "Go write about marketing. It will help you." They were right. My blog helped me close deals because people would hop off the phone with me and do their research. They found out that I knew my stuff.
LinkedIn is GOLD Right Now: Have you checked your LinkedIn feed lately? It's filled with business updates, Gary Vaynerchuk, and a few white papers. Notice the absence of individual voices sharing content? At best, you see a connection sharing someone else's content. It's rarely their own thoughts. Stand out by creating your own content. This is a massive opportunity.
Facebook/Instagram Ads: It blows my mind how closed off people are to the Facebook ad network. It's still incredibly inexpensive, and when used correctly, it prints cash. The Facebook ad network is an ATM if you know how to use it. Get ready to start buying some media, or hire someone that knows how to do it for you. You're about to miss a lay up.
Growing your brand might sound cheesy. It's very millennial. However, if you can harness the skill of grabbing positive attention, you can be the one that people think of when they have a problem. Make sure people know who you are and stop blending in.